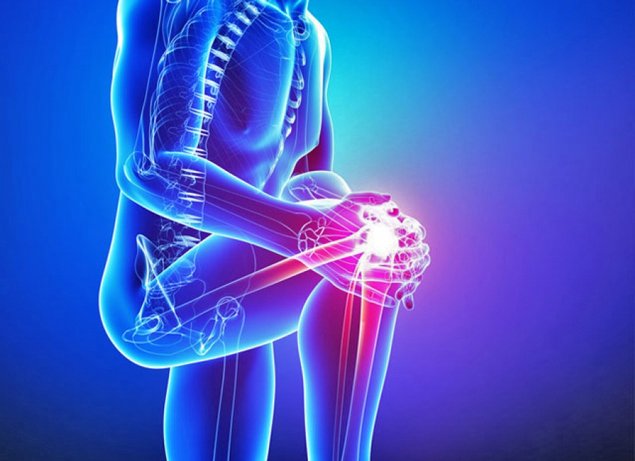 The symptom of popping or snapping in the knee can be a sign of a few different problems. One of the key distinguishing factors is whether or not the popping or snapping causes or is associated with pain. Popping or snapping not associated with painful symptoms is often not a sign of a significant problem.
"Mechanical" Popping
Patients may experience a symptom of popping called a "mechanical symptom." This may feel as though something is caught within the knee and is popping as the knee bends back and forth.
This type of popping symptom is often a sign of a meniscus tear or a loose piece of cartilage within the joint. The torn meniscus or loose cartilage may catch in the knee as it moves back and forth causing a popping sensation.
"Crepitus"
Crepitus is the word used to describe a crunching sensation as the knee bends back and forth. Crepitus can be seen in patients with cartilage irritation, as is the case in chondromalacia, or in patients with cartilage wear, such as knee arthritis. Unlike a mechanical popping where there is a sensation of something getting caught in the knee, the sensation of crepitus is a more constant problem.
Crepitus can often be felt more easily than heard. Sit on the edge of a table with your knee hanging down. Then gently bend your knee back and forth with your palm resting over the front of the knee. Crepitus can be felt as a crunching sensation under your hand.
Tendon Snapping
There are times when swelling of tendons that surround the knee can cause the tendons to catch on the knee as the knee bends.
The most common type is called IT band tendonitis, and occurs when the iliotibial band becomes swollen and irritated, and then catches of the end of the thigh bone as the knee bends back and forth.
Unlike the mechanical popping where something is deep inside the joint, this type of popping is felt just below the level of the skin.
Often the tendon can be felt by simply bending the knee back and forth with the hand resting on the affected tendon.
Treatment of Knee Problems
The best treatments are targeted directly at the specific problem that is causing the abnormal popping or snapping inside the knee joint. Most mechanical problems are best treated with physiotherapy and eventually arthroscopic knee surgery, whereas crepitus and tendon problems are more often treated by addressing inflammation in the knee joint.
If you have an abnormal noise or sensation in your knee joint, check with your physiotherapist to determine the cause of the problem and if any further testing might be necessary.