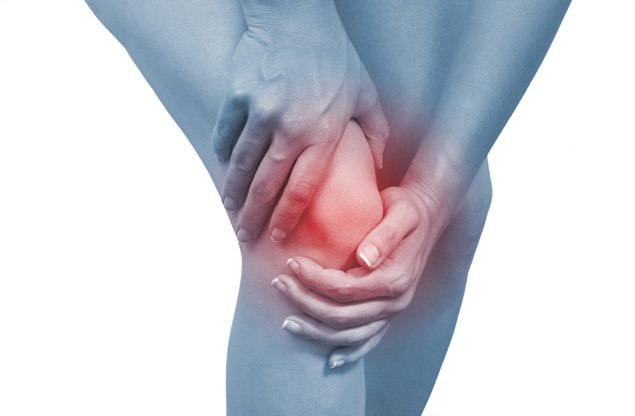 Lifestyle changes and home treatments can help reduce osteoarthritis symptoms. You might want to try some of the following tips:
Exercise. Exercise can increase your endurance and strengthen the muscles around your joint, making your joint more stable. Try walking, biking or swimming. If you feel new joint pain, stop. New pain that lasts for hours after you exercise probably means you've overdone it but doesn't mean you should stop exercising altogether. Dorval Physiotherapy will provide you with specific exercises for your condition.
Lose weight. Being overweight or obese increases the stress on your weight-bearing joints, such as your knees and your hips. Even a small amount of weight loss can relieve some pressure and reduce your pain. Talk to your doctor about healthy ways to lose weight. Most people combine changes in their diet with increased exercise.
Use heat and cold to manage pain. Both heat and cold can relieve pain in your joint. Heat also relieves stiffness, and cold can relieve muscle spasms and pain.
Apply over-the-counter pain creams. Creams and gels available at drugstores may provide temporary relief from osteoarthritis pain. Some creams numb the pain by creating a hot or cool sensation. Other creams contain medications, such as aspirin-like compounds, that are absorbed into your skin. Pain creams work best on joints that are close to the surface of your skin, such as your knees and fingers.
Use assistive devices. Assistive devices can make it easier to go about your day without stressing your painful joint. A cane may take weight off your knee or hip as you walk. Carry the cane in the hand opposite the leg that hurts. Gripping and grabbing tools may make it easier to work in the kitchen if you have osteoarthritis in your fingers. Your doctor or occupational therapist may have ideas about what sorts of assistive devices may be helpful to you. Catalogs and medical supply stores also may be places to look for ideas.
Alternative Options
People who aren't helped by medications for osteoarthritis pain sometimes turn to complementary and alternative medicine practices for relief. Common treatments that have shown some promise for osteoarthritis include:
Acupuncture. Some studies indicate that acupuncture can relieve pain and improve function in people who have knee osteoarthritis. During acupuncture, hair-thin needles are inserted into your skin at precise spots on your body to alleviate pain. Practitioners at Dorval Physio are highly trained and experienced to provide acupuncture for osteoarthritis, among other conditions.
Glucosamine and chondroitin. Studies have been mixed on these nutritional supplements. A few have found benefits for people with osteoarthritis, while most indicate that these supplements work no better than placebo. Don't use glucosamine if you're allergic to shellfish. Glucosamine and chondroitin may interact with blood thinners such as warfarin and cause bleeding problems.
Avocado-soybean unsaponifiables. This nutritional supplement — a mixture of avocado and soybean oils — is widely used in Europe to treat knee and hip osteoarthritis. It acts as an anti-inflammatory, and some studies have shown it may slow down or even prevent joint damage.
Tai chi and yoga. These movement therapies involve gentle exercises and stretches combined with deep breathing. Many people use these therapies to reduce stress in their lives, though small studies have found that tai chi and yoga may reduce osteoarthritis pain. When led by a knowledgeable instructor, these therapies are safe. Avoid moves that cause pain in your joints.
And as usual, please contact Dorval Physio for consultation and treatment on these matters.