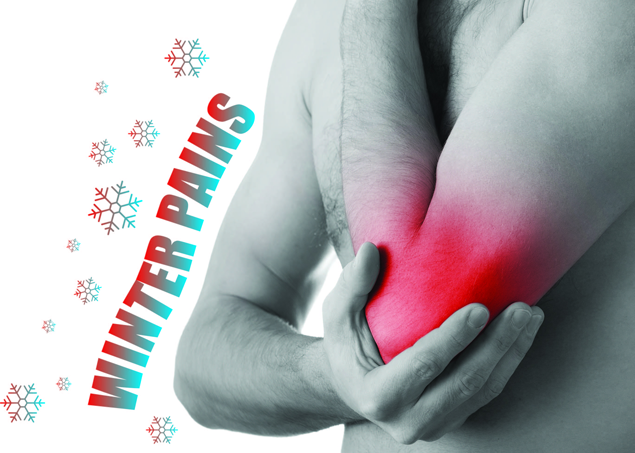 The skies are clear blue, but your ankle starts flaring up with arthritis pain. Could a storm be looming? You feel it in your bones, but is it just an old wives' tale? Or can joint pain actually predict weather changes?
Believe it or not, your weather forecasting might have some validity, thanks to the effects of barometric pressure changes on your body.
It's common for people to blame increased pain on the weather, according to Robert Newlin Jamison, PhD, a professor in the departments of psychiatry and anesthesiology at Harvard Medical School and a researcher who has studied weather's effects on chronic pain patients.
"Everyone's got an aunt who complained that her knee or ankle would flare up. Or Uncle Charlie's shoulder would give him trouble and he would say, 'Oh, the weather's changing,'" he says.
But Jamison, who is also the chief psychologist at the Pain Management Center at Brigham and Women's Hospital in Boston, has seen patients worry about being ridiculed. "For whatever reason, people with chronic pain are real shy about saying it, because they think other people think they're nuts," he says.
But Jamison doesn't think so. In previous research published in the journal Pain, Jamison looked for an association between weather and chronic pain in four cities: San Diego, Nashville, Boston, and Worcester, a Massachusetts city with much colder temperatures than Boston, he says.
Among all people interviewed about their chronic pain, "Two-thirds said they were pretty sure that weather seems to affect their pain," he says. "Most of them reported that they could actually feel the changes even before the weather changed. In other words, they could feel some increased pain the day before the storm comes."

How Might Weather Cause Pain?
It's typical for joint pain to start even before the first raindrops fall, says David Borenstein, MD, FACP, FACR, a rheumatologist and clinical professor of medicine at George Washington University Medical Center and past president of the American College of Rheumatology.
"If you really listened carefully to Grandma or someone who had arthritis, they actually told you it was going to rain," he says. "They said, 'It's going to rain today,' and more likely than not, they were usually correct."