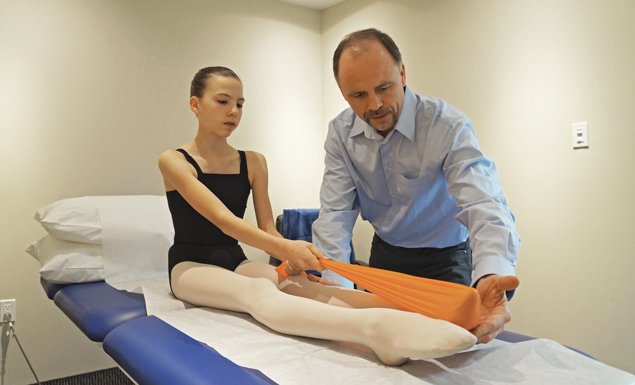 We all are very familiar with the belief that prevention is the best cure. We regularly go to our family physician for a "physical" or see a dentist for a checkup and teeth cleaning.
We should have the same attitude towards our musculoskeletal health and getting a regular Physio Checkup. Libor and Ali at Dorval Physiotherapy in Oakville are highly trained to identify any impairment, imbalance or faulty movement patterns, which can interfere with proper body biomechanics. All of these may be a prediction for future injuries.
Shoulder instability or rotator cuff muscle imbalance, for example, underlines most shoulder injuries. Faulty knee alignment may cause "runners knee" or inflammation under the knee cap. Tight quadriceps (thigh muscles) can cause shortening of hip flexors, which can subsequently result in problems with your hip or lower back.
The earlier these signs can be identified, the easier it is to correct them and more likely you can prevent the injury from occurring in the future.
That's why it's so vital to get your regular "physiotherapy checkup," just like you have for your family doctor or dentist. Because you deserve to live each and every day feeling your absolute best.
Dorval Physiotherapy in Oakville, Ontario just a phone call away. Give us a ring to schedule your regular physiotherapy checkup.