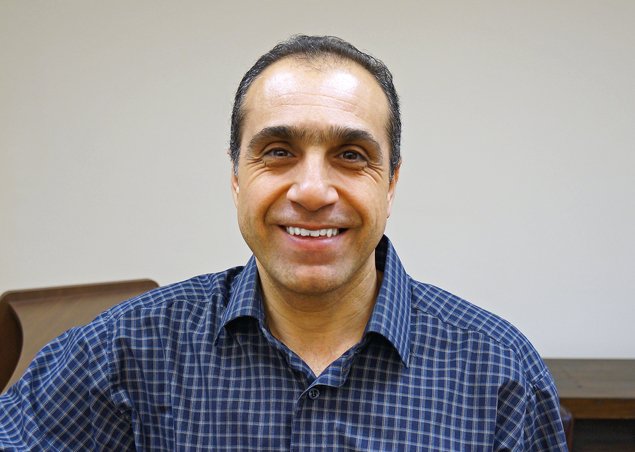 Ali J. Maleki
Registered Physiotherapist, Certified Medical Acupuncture
[email protected]
Alireza J. Maleki was born and raised in Gorgan in northern Iran. After graduation from high school, he earned a degree in Physiotherapy at Tehran University of Medical Science. After graduation, Maleki established his own physiotherapy clinic in Tehran at Sina Medical Complex.
Ali worked with one of Iran's most recognized orthopedic surgeons, Dr. Gholamhusen Kazemian, for more than eight years. By working closely at the same office with him, Ali gained valuable experience in pre and post rehabilitation, assessment and treatment of various orthopedic conditions.
Ali and his family moved to Canada in 2003. He completed the Physiotherapy Assistant program at Everest College in Mississauga in 2007. A year later, he passed the Physiotherapy Competency Exams and became a licensed physiotherapist in Ontario. He became a member of the College of Physiotherapists in 2009, and a member of the Canadian Physiotherapy Association and the Ontario Physiotherapy Association in 2010.
Ali continued his education with the Acupuncture Foundation of Canada Institute, studying Traditional Chinese Medicine. He continued science education at McMaster University and achieved a post graduate diploma in Medical Acupuncture in 2011. Ali continued professional development by earning a diploma in Neuro Functional Assessment at McMaster University in 2012.
In addition, Ali completed a course in 2012 with Dr. Jon Kabat Zinn, Professor of Medicine Emeritus and the founding director of the Stress Reduction Clinic and the Center for Mindfulness in Medicine, Health Care and Society, at the University of Massachusetts Medical School.
Ali has been working in a private clinic in Oakville, Ontario since 2007. He has been bringing every aspect of his knowledge, skill and experience to his practice. His motto is: "DO IT RIGHT, OR DON'T DO IT."
Throughout the years, Ali has treated thousands of clients.